The Clinic
Advanced Massage Clinic, a well respected professional business, has operated in the Batemans Bay area of the South Coast since 2002.
The Team

Julie De Ernsted, the proprietor of this home-based clinic, is a qualified remedial massage therapist. She holds an Advanced Diploma of Applied Science in Remedial Massage from the Canberra Institute of Technology (CIT), where she completed the two-year programme in 2002. She is accredited with the Association of Massage Therapists N.S.W. Ltd (AMT). Ms. De Ernsted also holds massage therapy accreditations from Canada. She is an expert Remedial Massage Therapist and is highly-trained in assessment and treatment procedures.
Advanced Massage Clinic and its staff of professional massage therapists use various techniques of therapeutic massage. Treatments are always adapted to the client's needs and health.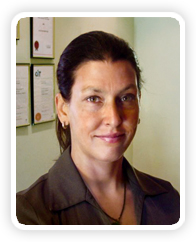 "WHETHER YOU WANT HELP WITH ACUTE OR LONG-STANDING HEALTH ISSUES OR SIMPLY WANT TO IMPROVE VITALITY AND PERFORMANCE, WE CAN ASSIST YOU. OUR AIM IS TO PROVIDE THE BEST TREATMENT AND TOOLS TO ACHIEVE YOUR QUICK RECOVERY."



Julie De Ernsted, Proprietor
Remedial Massage Specialist
Remedial • Hot Stones • Relaxation • Swedish
Reflexology • Sport
We do not have a receptionist, so please leave a message
and we will return your call as soon as we can.
CONTACT US AT
0402 412 576
advancedmassageclinic@gmail.com
NO GIFT VOUCHERS AVAILABLE